Spring is here! Birds are coming back and annoying my kitties, the soil stinks of dog crap, and my heels are constantly sinking into a muddy abyss when I stray from the sidewalk.
But we couldn't be happier!!!!!
Gloomth has just launched our Spring Designs!
New tops, skirts, dresses, corset belts, limited edition sweet lolita items!
AND MINIATURE CROWNS!!!!!!!!!!!!!!!!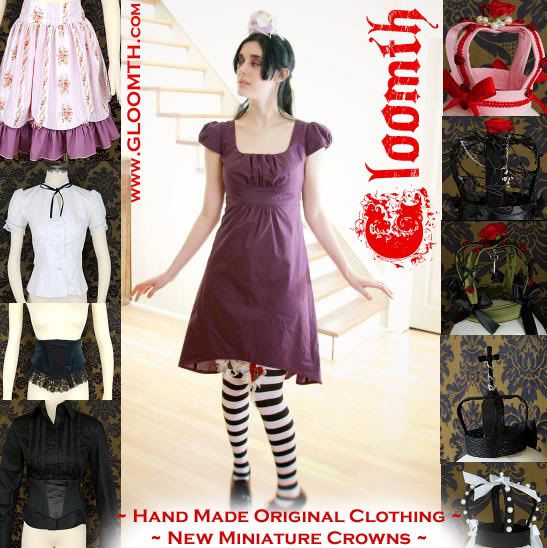 Thanks!
-Tae